End-of-the-year Fieldtrip for Primary School Children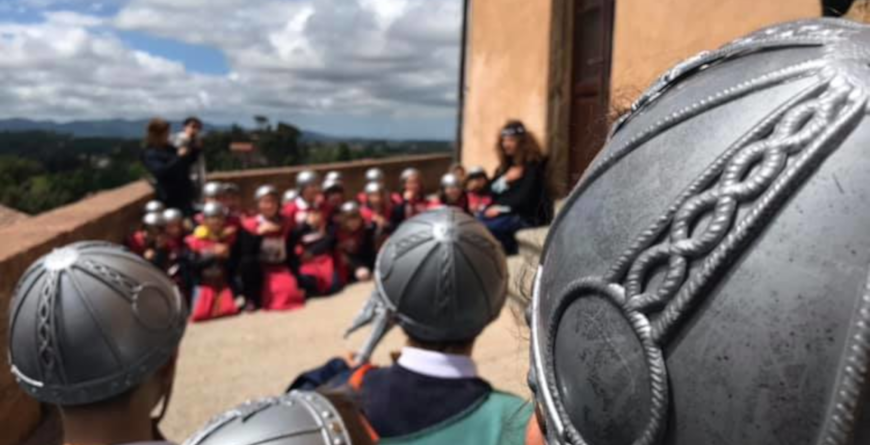 Knights for one day! Children of Primary School classes I, II, III, and IV have lived a special terrific day thanks to "King Arthur's legend", an event organized by the Cultural Association "Viaggiatori del Tempo" (Time Travellers).
The magic day was spent at Vicari Castle at Lari (Pisa), where Mimosa's children have dressed up as knights and, thanks to props, have become real Knights of the Round Table. Led by Sir Lancelot himself, they have dealt with adventures, dangers, enemies, and enchantments, and went after Excalibur and the Grail.
Mimosa's children have taken part actively to the involving game and learned history as well in a new and entertaining way.