End-of-the-School Party 2018/2019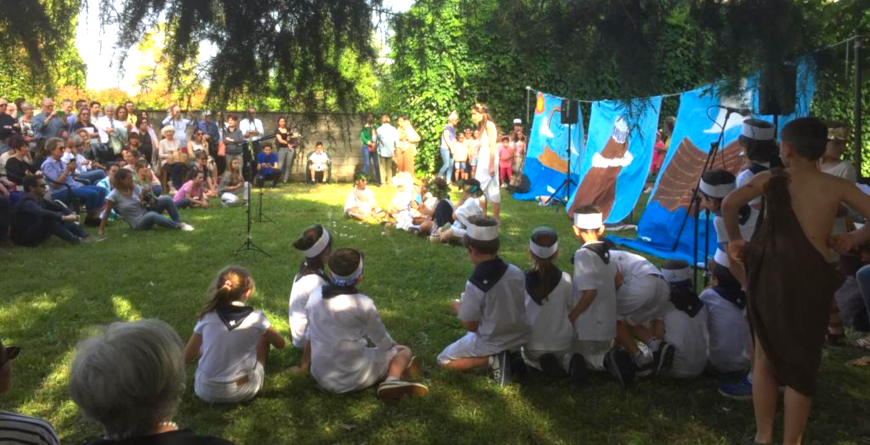 Is there anything better than a party to celebrate the end of the school year?
Friday June 7, in the wonderful lush summer location of Lunata (where Mimosa Summer Camp is set every year), children of Preschool and Primary School have staged the Odyssey by Homer in English.
Gods on Mount Olympus, athletes at the Olympic Games, Ulysses and Penelope, Polyphemus and his flock, Circe and all the main characters of the epic poem have been represented in a cheerful, entertaining, and extremely involving way, amongst the beautiful scenery made by the School pupils.
What fun! What joy for everyone, children and families! The English music show has indeed been the best way to close a school year full of emotions and experiences. Another year of progress.
I preparativi
Lo spettacolo